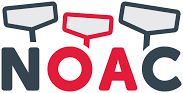 National Order of the Arrow Conference 2022
Would you like to attend the largest Order of the Arrow event in OA history? How about spending a week on a college campus with over 10,000 Arrowman from across the country? Talidandaganu' is putting together a contingent of Arrowman to attend NOAC and WE WANT YOU TO COME WITH US FOR THIS MEMORABLE AND ONCE IN A LIFETIME EVENT.
During NOAC, Arrowmen will participate in a six-day conference that includes National training sessions, engaging recreational opportunities, evening shows full of theatrics and special effects, and exciting programs.
Arrowmen can attend with the Lodge contingent or as a staff member supporting the thousands of Arrowmen attending the conference.
REGISTRATION INFORMATION
This will include the conference fee, all meals and lodging for the entire trip, and our fun day activity on the way to NOAC. If you PAY IN FULL by November 28th, you will receive a $50 Early Bird Discount. The contingent departure will be by bus and more details are forthcoming.
PAYMENT SCHEDULE
| DATE | DETAILS |
| --- | --- |
| 11/1/2021 | Registration Opens – $100 non-refundable deposit |
| 1/1/2022 | Payment #1 – $200 |
| 3/1/2022 | Payment #2 – $200 |
| 5/1/2022 | Payment #3 – FINAL PAYMENT – $200 |
NOAC TRAININGS & SIGNUPS
All training sessions at NOAC are handled by the National Order of the Arrow. In order to participate in these training opportunities, contingent members will need to use the NOAERS system to sign up individually, as space will be limited.
NOAC REFUND POLICY
For more information contact our NOAC Chairman or adviser using our website contact form.