OA Unit Representative & Adviser Information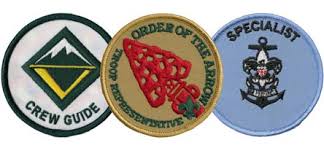 The OA Unit Representative program was started in 1999 and was once called the "OA Troop Representative". The lastest program update incorporates the many changes that have occurred in the OA since the program's inception. What it does not change, however, is the fundamental intent and purpose of what is now referred to as the OA Unit Representative program.
The OA Unit Representative acts as a liaison between the Order of the Arrow and the unit. As a leader in their respective unit, an effective OA Unit Representative:
Enhances the mission of the Order of the Arrow and that of the Boy Scouts of America,
Provides a smoother camp promotions process leading to greater numbers of Scouts camping,
Eases the unit election process,
Creates a vehicle to strengthen the ties between the OA and the individual BSA unit,
Helps retain older Scouts,
Assists in organizing service projects that help Scouts, Venturers and Sea Scouts actively help others in their communities,
Provides a conduit through which lodges and chapters can better support the needs of their council's units, and
Strengthens our lodges and chapters.
The following links are for more information will make the OA Unit Representative a more effective promoter of the Scouting program. It is another step in strengthening the Order of the Arrow's support of our council and it units.
Resources for OA Unit Representatives & Advisers